← Back to Blog
What Is Connections Mobile?
Connections Mobile is both a user interface and a mobile app, designed to be While some administrative tasks will have to be performed by the on-site system administrator in the Administrative Interface, Connections Mobile is designed to be the primary user interface for most users. The new interface is vastly simplified for ease of use and removes the need log in to the Administrative Interface for most regular users.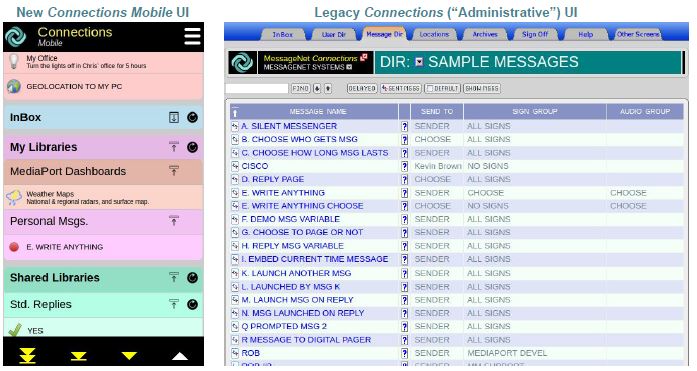 It's available on computers, tablets, and smart phones and functions the exact same way regardless of the type of device you use. Messages saved to the app are tied to your user log in and so can follow you from device to device as you log in. Messages can be saved to Connections Mobile from within any message directory and can be then reorganized and edited by each individual user with their app without affecting the original message, allowing users to create their own custom interface that is accessible from any web browser.
There is an official app for iOS devices available in the App Store that can be downloaded and installed on Apple devices. For computers and Android devices, Connections Mobile is available from the web browser, accessible in the same way you were able to access the Administrative Interface. Logging in to Connections Mobile anywhere is as easy as selecting the Connections Mobile option when following the same steps you always have for logging in.